每種產品都有其獨特的款式,選擇適合的排牌有牡丹綠葉之效。
我們可提供多款質地和款式的掛牌供貴公司選擇,以下只是其中的部份:
硬膠類注塑燙金掛牌 

軟、硬膠類滴膠彩色掛牌

硬膠片類彩色掛牌

軟膠片類彩色掛牌

金屬片類掛牌 

咭紙類掛牌 

立體變畫
除上述外,我們更歡迎來圖來樣製造各式掛牌。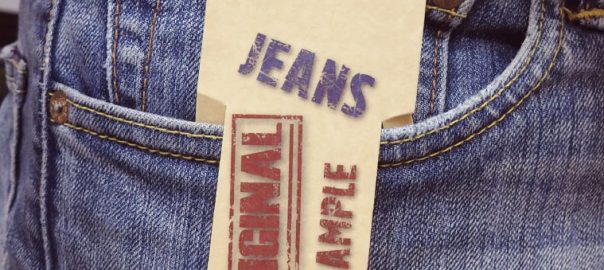 Every product has its own character, in order to enhance it,
you need a specific hangtag. We can provide hangtag in various
materials and styles.
Below are part of those we can offer:
Hard plastic gold-stamping hangtag made by injection.
Colorful soft and hard plastic hangtag made by injection. 
Colorful hard plastic film hangtag made by die-cut
Colorful soft plastic film hangtag made by die-cut
Metal hangtag
Paper hangtag
3D Lenticular picture
Besides above-mentioned styles, your designs are also welcome.
任何型狀的掛牌都可以訂造,歡迎來稿或聯絡我們代為設計。
Hangtag can be printed in any shape, welcome to submit your own artwork
You can order customise shape hangtag, welcome to upload your artworks. We can also design the hangtag according to your requirements.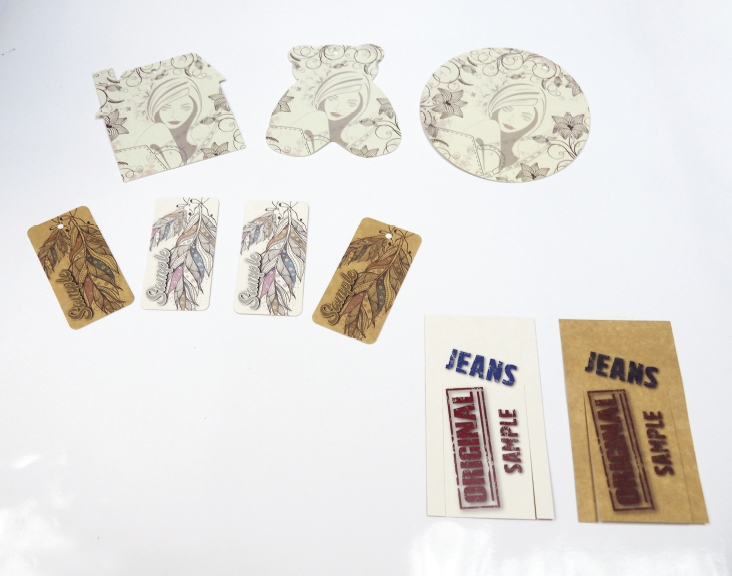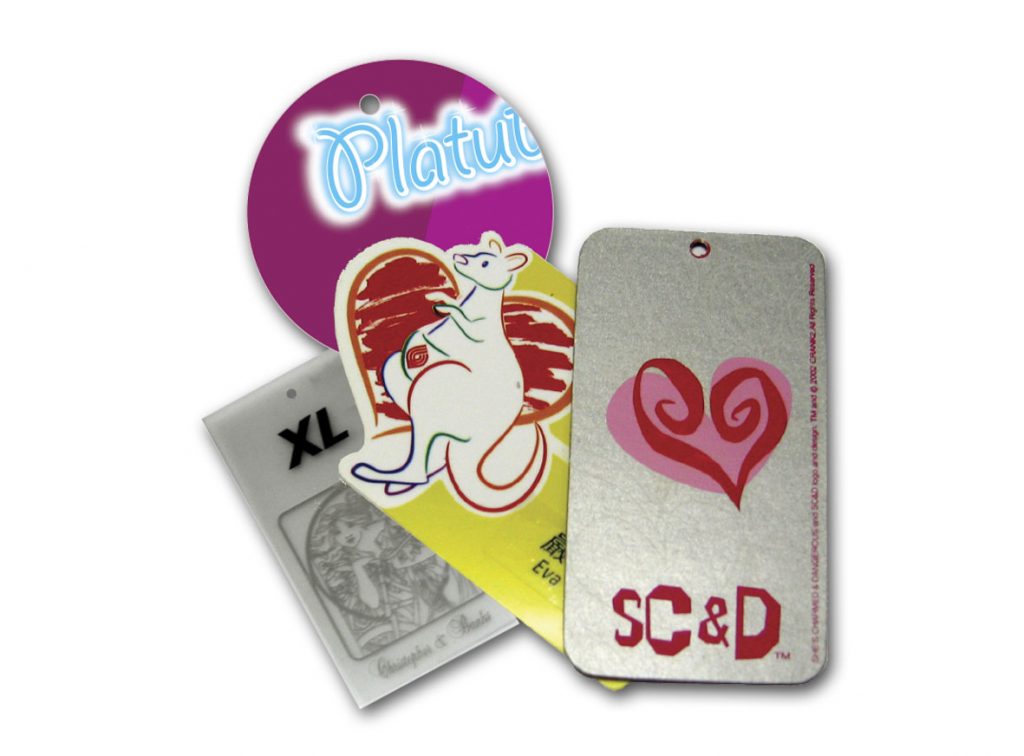 並非只能以紙張來製作掛牌/行李牌,膠片、金屬物料等同樣可以用來作掛牌/行李牌。
Hangtag in various materials
Paper is not the only material for making hangtag, it can also be made by various materials like plastic, metal etc.
除了一般的柯式印刷/絲印,還有其他特別的印刷方式如燙金、壓紋等可供選用,令你的掛牌/行李牌更別樹一格。
Besides Offset/ Silk Screen Printing, some special printing method like hot stamping, Engraving are also available, which help making your hangtag more eye-catching.