我們提供多種燙金加工服務,令產品錦上添花,非一般印刷可比。大面積燙金,無論文字,圖案或實地,
市場一直都有這種需求,我們順應潮流參與冷燙行列,與傳統熱燙相結合,達至完美效果。 
冷燙並不是用來取代熱燙,而是互補不足,各有位置。
                              冷燙熱燙兩者比較:
                              Differences between cold and hot stamping: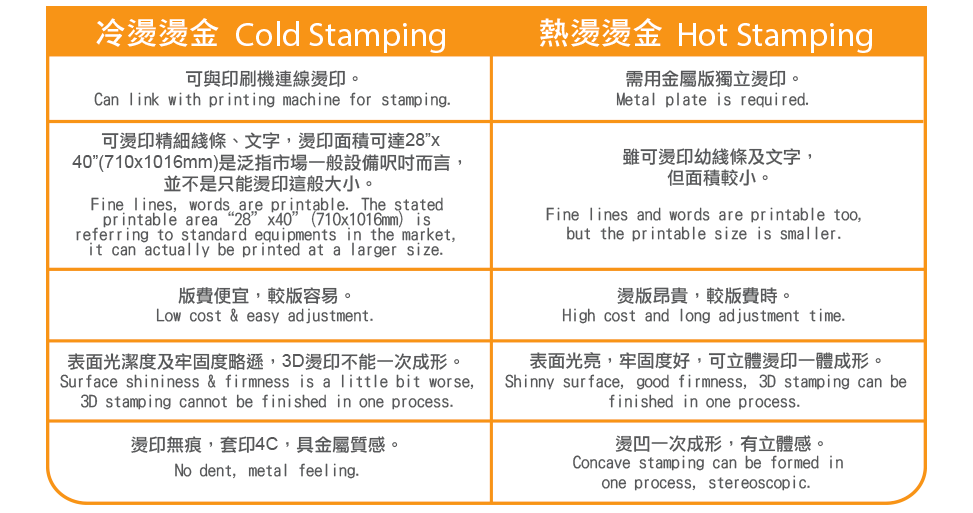 We provide different stamping services, making your products more attractive where standard printing could not compare with. The market is demanding large area gold stamping, either word, image or solid color, so we provide cold stamping service.  With using hot stamping together, you can achieve a perfect stamping result. Cold Stamping is not replacing hot stamping as they have different characteristic.
燙金不只有一種,可歸納為熱燙燙金、冷燙燙金和3D立體燙金,供不同情況應用。
Different gold stamping methods
There are different gold stamping methods, it can be concluded into 3 types: hot stamping, cold stamping and 3D stereoscopic stamping. They are being used at different situation.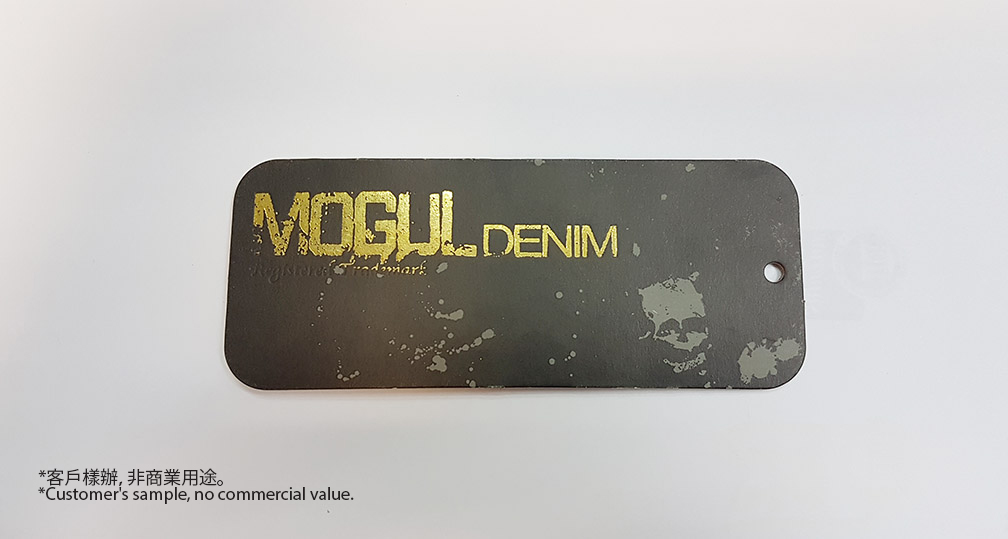 燙金有彷如金屬般的光滑表面,輕易印出傳統印刷所不能營造的金色/銀色,比其他印刷方式更高貴典雅。
The shinny metal-like surface of gold stamping is much more precious and elegant than other printing methods, it can easily print the "real gold/silver" colours where traditional printing methods cannot do so.