早期未有電腦植字前是用此類轉印貼製作正稿的,市場上有多個國家的品牌設計了不同的文字和圖案供美術正稿員使用,替代部分手繪,風行一時。隨著時代進步,電腦化普及,這些已成過去,成為了個性化興趣產品及兒童教育產品。它可隨意刮在紙、木、金屬及塑膠表面上。如想它牢固,可噴光漆在表面作保護。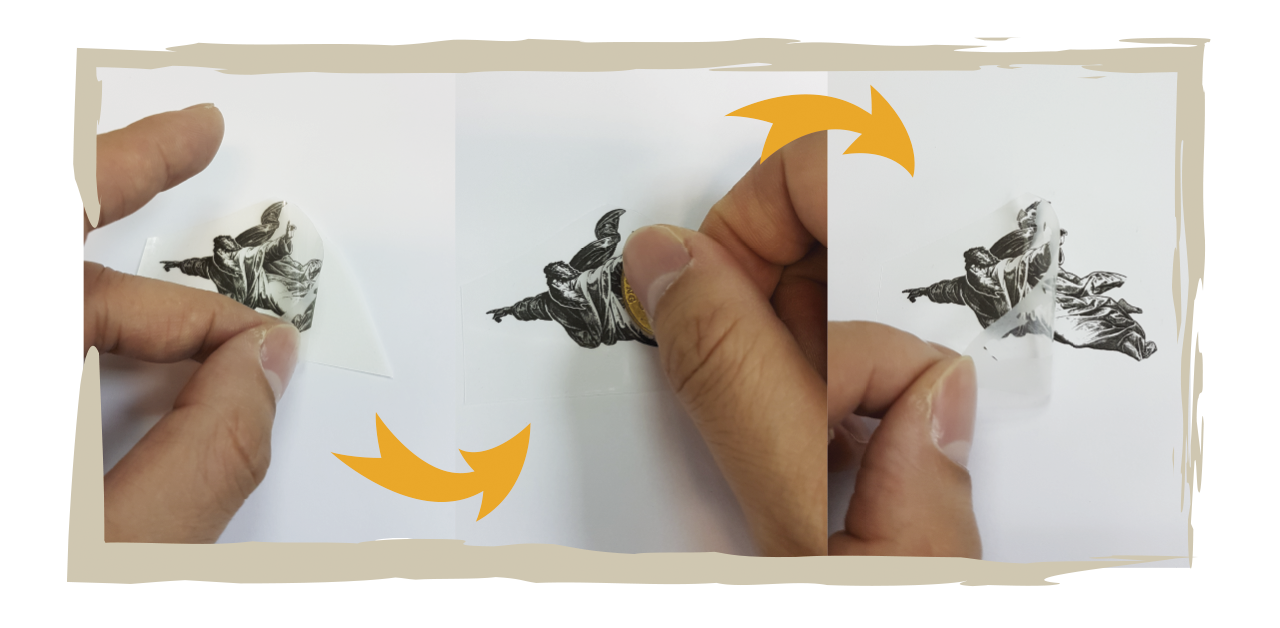 Rub-on Transfer Decal Film was used as word editing when there was no computer word editing software in the past, many brands of different countries have designed a wide variety of words and patterns for art designers, replacing part of the drawing. As computer is getting popular, rub-on transfer decal film is now mainly used as customizable hobby products and children educational products. It can be scratched on paper, surfaces of wood, metal and plastic as you wish. You can also apply surface coating on top for protection.
經過多年發展,刮轉印圖案紙已經能以四色來印製,變得再無限制,使用層面更廣。
Monochrome and 4C printable
Rub-on Transfer Decal Film can now be printed in 4C instead of monochrome only. With no more color limitation, it can be used for any purpose.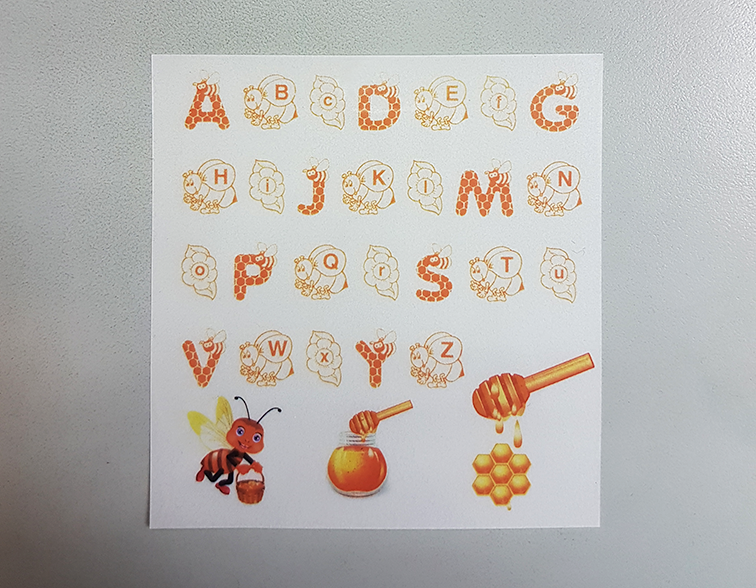 很多人都以為刮轉印圖案紙只可以用在紙張上,但其實木、金屬及塑膠表面一樣可以用上,用途多多。
Usable on different materials
Many people thought that Rub-on Transfer Decal Film can only be used on paper, but actually it can be used on other materials like wood, metal & plastic. 
刮轉印圖案紙可以應用在玩具及創意產品上,透過用家自由刮上不同圖案,創造出獨一無二的設計,盡情發揮創意。
Rub-on Transfer Decal Film can be apply on toys and creative products. By scratching different patterns, user can show their creativity and create their own design easily.